Life force & performance
Lifeforce Membership
Quarterly blood testing, written clinical summaries, and telehealth reviews to track progress and refine the program

Personal analytics and lifestyle coaching via our member's portal

Unlimited ongoing access to our medical team and your health coach

20% off discount on our full range of nutraceuticals, plus early access to new products
Lifeforce Membership
How it works
STEP 1
Measure Your Baseline
Begin your journey with our at-home blood test that measures the 40+ biomarkers that drive your mental and physical performance. Then review your results with a Lifeforce medical doctor.
STEP 2
Start Your Membership
Kick off your Lifeforce Membership to get everything you need to power your peak, all in one trusted, convenient place. Your customized plan, written by a Lifeforce medical doctor, will include any recommended nutraceuticals, hormone optimization and peptides, and lifestyle changes — all based on your biology and goals.
STEP 3
Track Your Progress
Re-test your biomarkers every three months to track what's changed, what's improved, and what needs work. Your body is continuously evolving, and we'll rigorously monitor each shift, big and small, so we can take action and keep you in your best state.
STEP 4
Review & Recalibrate
Together, we'll review your results and fine-tune your program so you're always making progress toward your goals. This is not a 'one and done' process — we'll make sure the plan you're on is continuously working for you.
Health Optimization Made Easy
The Lifeforce Membership is a single, integrated system for feeling, looking, and performing at your best now and for the future.
Track Your Body's Performance
You're continuously evolving — your plan should, too. That's why we retest your biomarkers every three months to track what's changed, what's improved, and what needs work. From there, we'll fine-tune your plan to help you reach your peak, and stay there.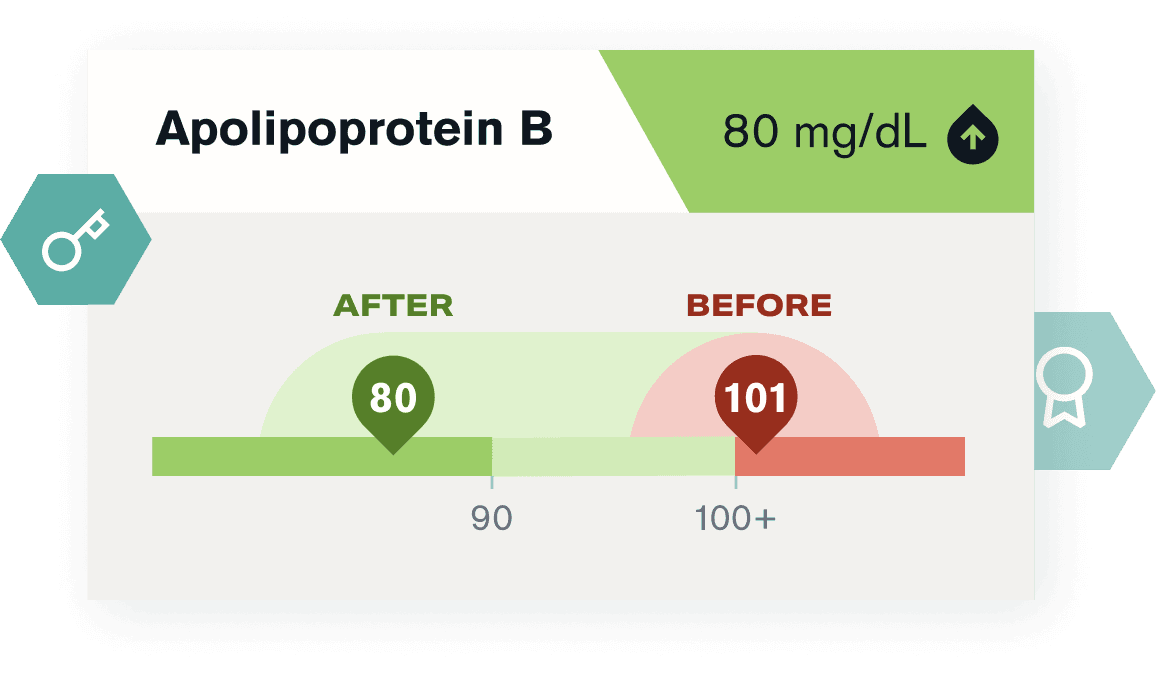 Get Expert Clinical Support
Data is only as good as the expert interpreting it. With your Lifeforce Membership, you'll gain ultra-personalized clinical insights from only the most experienced medical doctors, board certified in functional medicine, endocrinology, and performance-based medicine.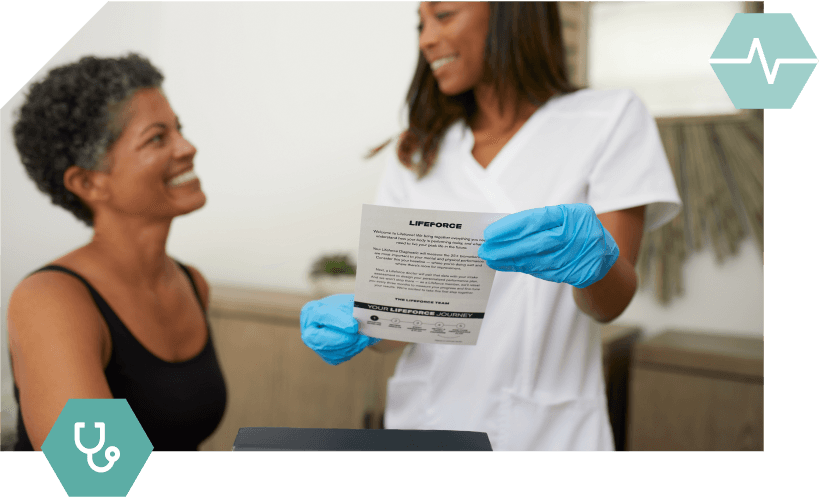 Unlock Members-Only Hormones & Peptides
Feel like you, but better. Our experienced medical team will closely track your hormone levels to create a personalized plan, including members-only hormone optimization and peptides. You'll get exactly what you need — and nothing you don't — to look, feel, and perform at your best.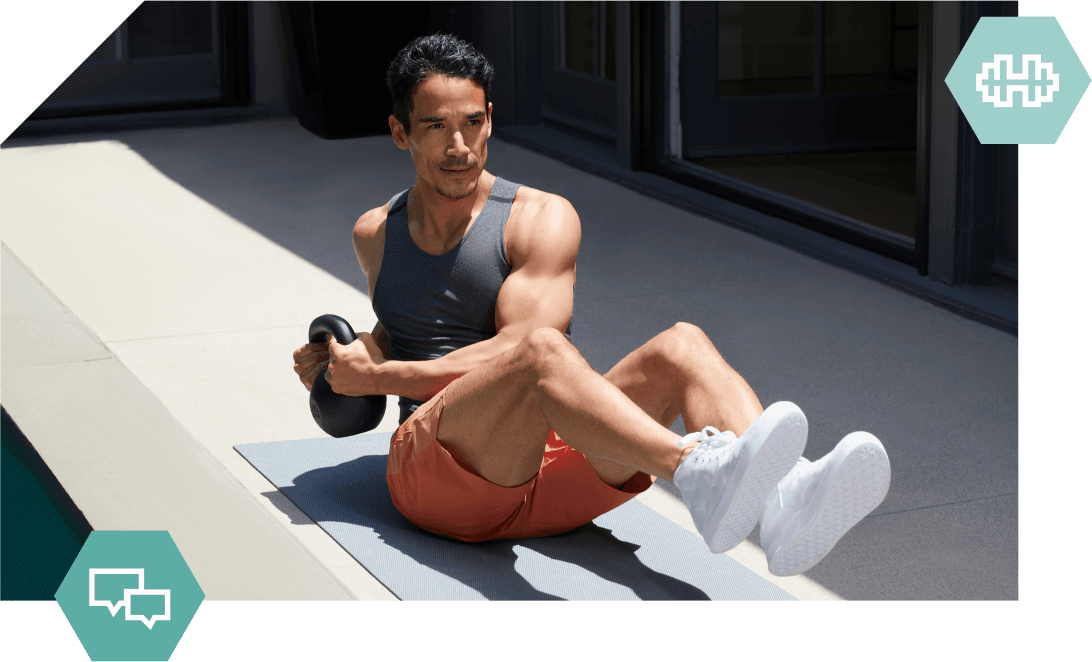 Get a Personal Health Coach
Want updates on the latest longevity research? Tips on how to get the most from your program? An accountability partner that keeps you on track to achieve your goals? Your dedicated Health Coach provides just that — anytime you need a nudge.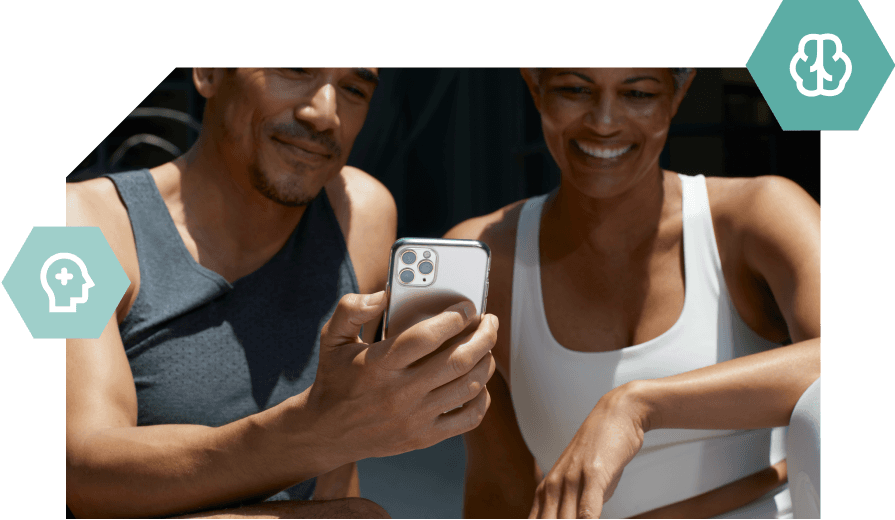 Access Exclusive Lifeforce Discounts
One more membership perk: 20% off all Lifeforce nutraceuticals so you have everything you need to stay at your peak.