Health and Longevity
Make the right decisions today so you can live the way you want tomorrow. Your future self will thank you.
Healthspan + Longevity
Renew your body from the inside out. NAD+ is an essential co-enzyme that triggers energy production, cell survival, and repairs mechanisms in every living cell in your body. NMN is a precursor to NAD+, meaning it is converted into NAD+ in the body. Peak NMN™ surpasses other NAD+ products by including a concentrated dosage of the most stable, long-lasting form of NMN. Not only does that help maintain healthy DNA and epigenetic function, it also improves your body's inflammation response to everyday physical stress.
$70.00/mo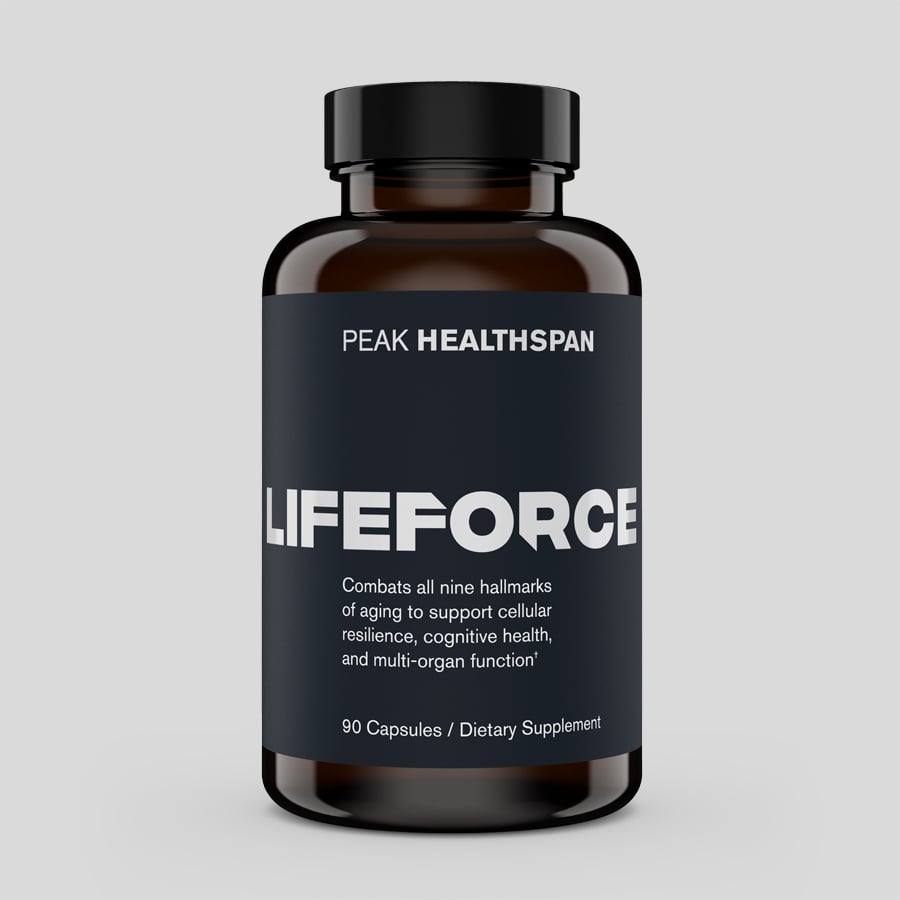 AGING + METABOLISM
Invest in your health now and for the decades ahead. Featuring NAD3®, a proprietary, cutting-edge compound that targets all nine major hallmarks of aging, Peak Healthspan™ helps optimize your body today and well into the future. Its key ingredients increase the expression of healthy aging and longevity genes while making your body more resilient to changes in your metabolism and environmental stressors. It also optimizes how your body utilizes omega-3s to lift your mood and support your heart, cognition, and joint strength.
$95.00/mo
As Featured In
LIFE FORCE
By Tony Robbins
We worked with experts across functional medicine, endocrinology, neurology, exercise science, molecular biology, and nutritional biochemistry to build the first line of clinician-grade nutraceuticals formulated for midlife.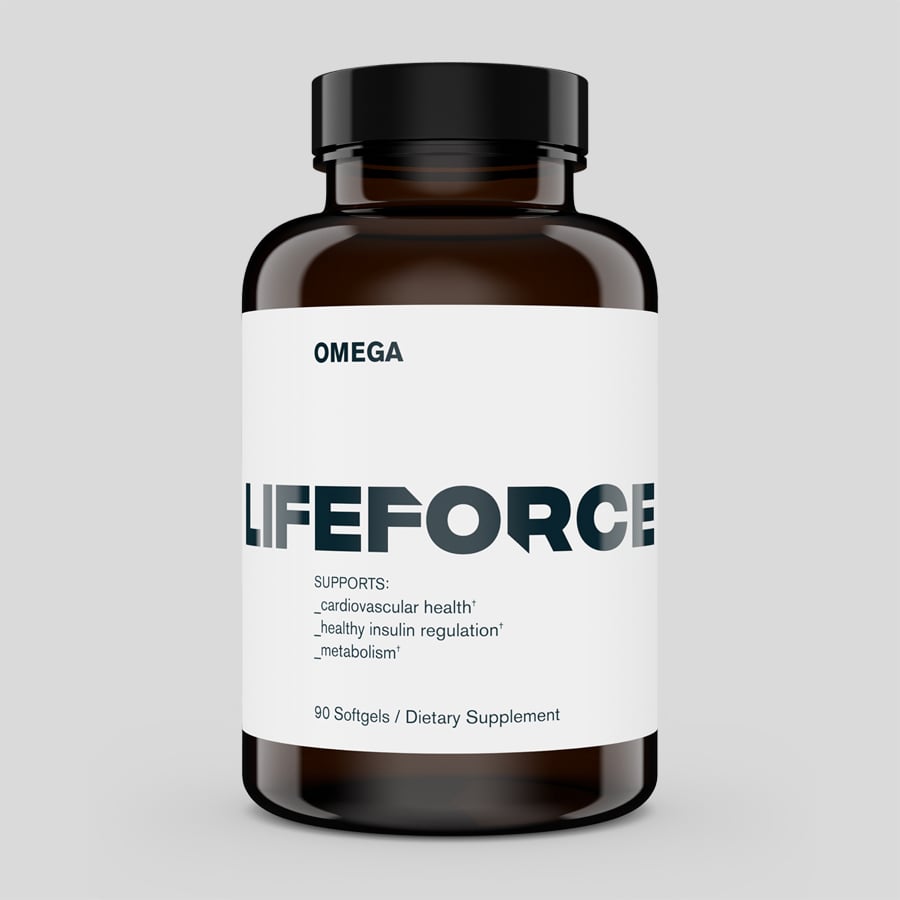 Cardiac + immune
Lifeforce Omega is the most comprehensive omega-3 supplement available. Omega-3s are at the core of heart, brain, immunity, and mood support. This high-purity, high-impact broad spectrum omega blend helps your body absorb three times more long-chain omega-3s than similar products. This makes Lifeforce Omega a potent tool to support heart health, immune function, and inflammatory response. It also helps boost mood, regulate blood sugar, and optimize HDL, LDL, and triglyceride levels that are within a healthy range.
$55.00/mo
THE LIFEFORCE APPROACH
Big On Trust, Rigorous About Results
Highest quality, highest impact ingredients
Clinically validated dosages
Results you can measure in your biomarkers
BONE + IMMUNE + MUSCLE
Vitamin D controls the expression of 200+ genes, touching nearly every cell in our bodies. Yet more than 40% of Americans are deficient in this essential vitamin. The Lifeforce D+K formula, the only one of its kind to feature ampli-D®, is clinically proven to raise vitamin D levels three times faster than regular Vitamin D supplements. Lifeforce D+K delivers the most bioavailable and bioactive form of supplemental vitamin D (calcifediol as ampli-D®) to bolster bone health, immune, and neurological function. The addition of a vitamin K1 + K2 blend ensures that calcium is deposited in the bone, versus the soft tissue, for maximum results.
$40.00/mo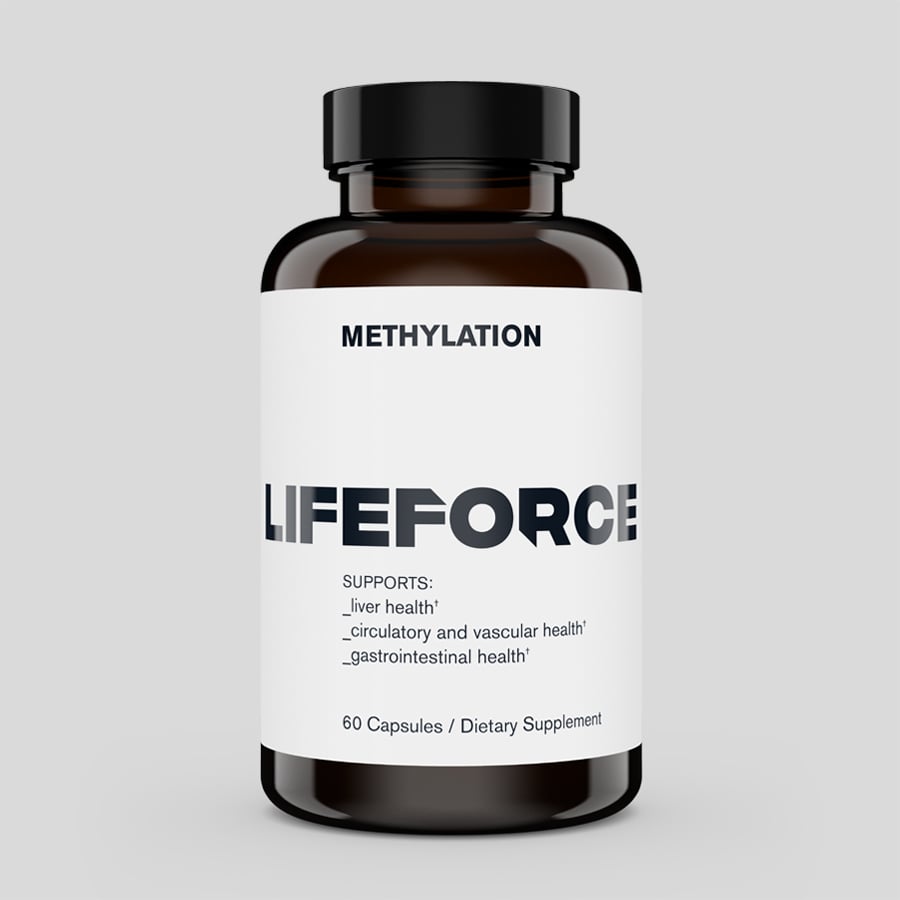 DETOXIFICATION
Protect your body from environmental toxins and pollutants. The methylation cycle is key for regulating nervous, cardiovascular, and immune systems, plus detoxing the liver, balancing hormones, and promoting gut health. With a unique blend of high-quality ingredients, this advanced formula maintains healthy methylation status, including regulating levels of homocysteine. This is essential because healthy homocysteine levels help enhance blood vessel lining, brain tissue structure, and blood flow to support heart and brain health.
$35.00/mo