Peak Defense
TM
Immune System
Put your health first with the ultimate immune system support. Providing the highest-quality, most powerful reinforcement against environmental, seasonal, and year-round immunity stressors, Peak Defense™ performs three key functions: helping you prepare for, defend against, and recover from stressors faster and stronger.
Packed with prebiotics, probiotics, and peptides

Includes vitamin A, C, D, zinc, selenium, and copper

23 bioactive ingredients backed by over 50 gold-standard human clinical trials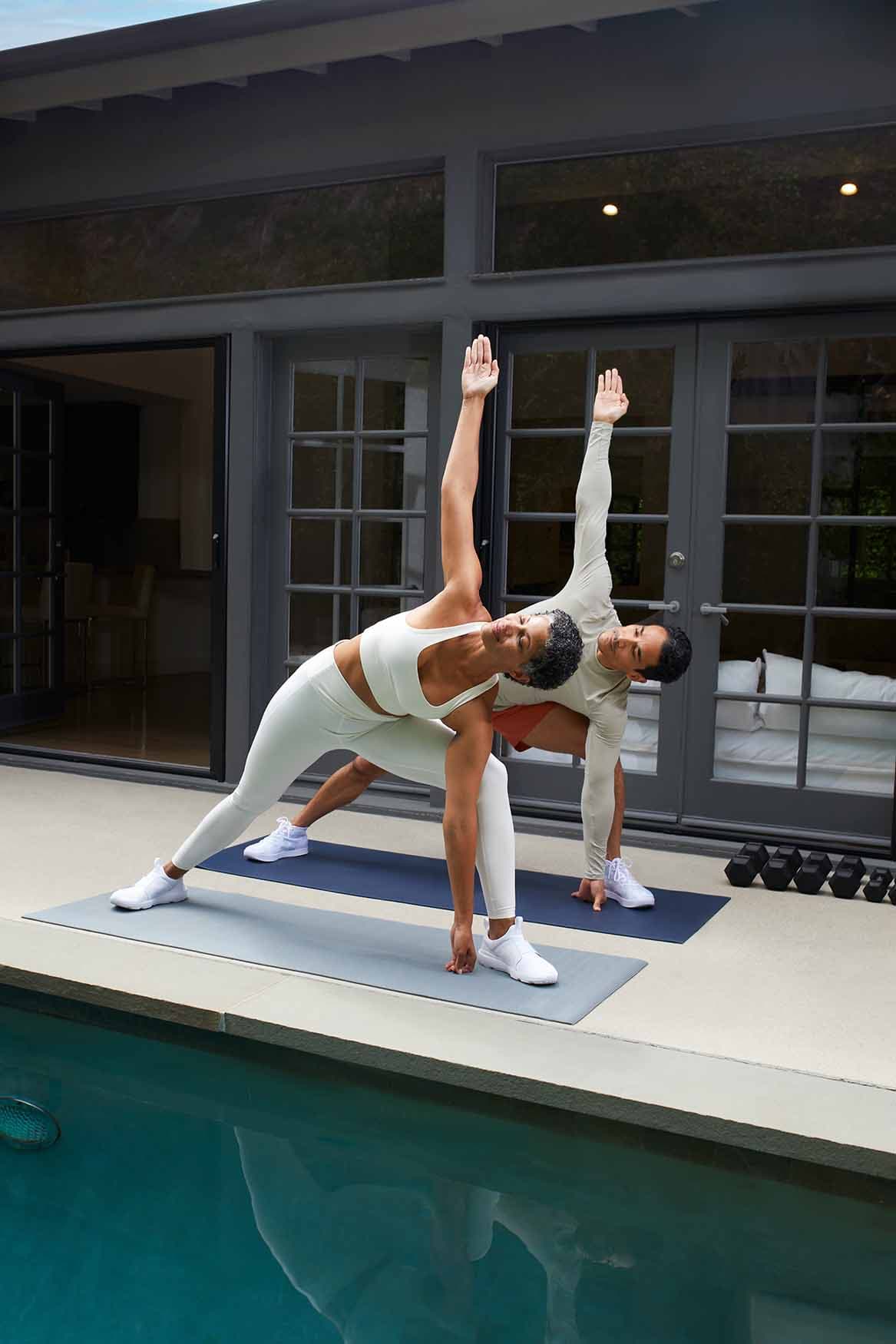 Ingredients
Vitamin A (as Retinyl palmitate): 900 mcg 100%

Vitamin C (as Ascorbic acid): 500 mg 556%

Vitamin D (as Cholecalciferol): 100 mcg (4000 IU) 500%

Vitamin B12 (as Methylcobalamin): 3 mcg 125%

Zinc (as ZinMax® Zinc picolinate): 15 mg 136%

Selenium (as L-selenomethionine): 55 mcg 100%

Copper (as Copper gluconate): 2 mg 222%

23Vitals™ Immune Formula: 6992 mg **

Innate Immuno-Resilience Blend: 3510 mg **

Larch arabinogalactan (Larix spp. extract) (heartwood)(enhanced ratio of AG with polyphenols) (ResistAid®): 1500 mg **

Baker's Yeast Beta Glucan (Wellmune®): 250 mg ***

Quercetin Dihydrate: 200 mg**

Polygonum cuspidatum extract (std. min. 95% Emodin): 50 mg **

Black Pepper (Piper nigrum) Extract (std. 95% Piperine): 10 mg **

Organ System, Blood Flow, and Cytokine Wellness Matrix: 1979 mg **

SM (methylsulfonylmethane): 1500 mg **

VasoDrive-AP® (Casein-derived Vasoactive Tripeptides): 254mg **

OPITAC™ Glutathione: 100 mg **

Schisandra chinensis (berry) extract (std. 2% Schisandrins): 75 mg **

Birch (Betula alba) (bark) extract (std. 3% Betulinic acid): 50 mg **

Adaptive Immuno-Defend Matrix: 985 mg **

23Vitals™ Immune Factors™: 500 mg **

Elderberry (Sambucus nigra) (fruit) (10:1 concentrate): 250 mg **

Astragalus membranaceus extract (std. 0.5% Astragalosides): 150 mg **

Aloe vera (inner leaf gel) (as ACTIValoe®) (std. min. 10% Acemannan polysaccharides): 75 mg **

DE111® Bacillus subtilis (Providing 1 Billion CFU): 10 mg **

Immuno-Vitamins & Minerals Foundation Matrix: 518 mg
Instructions
Research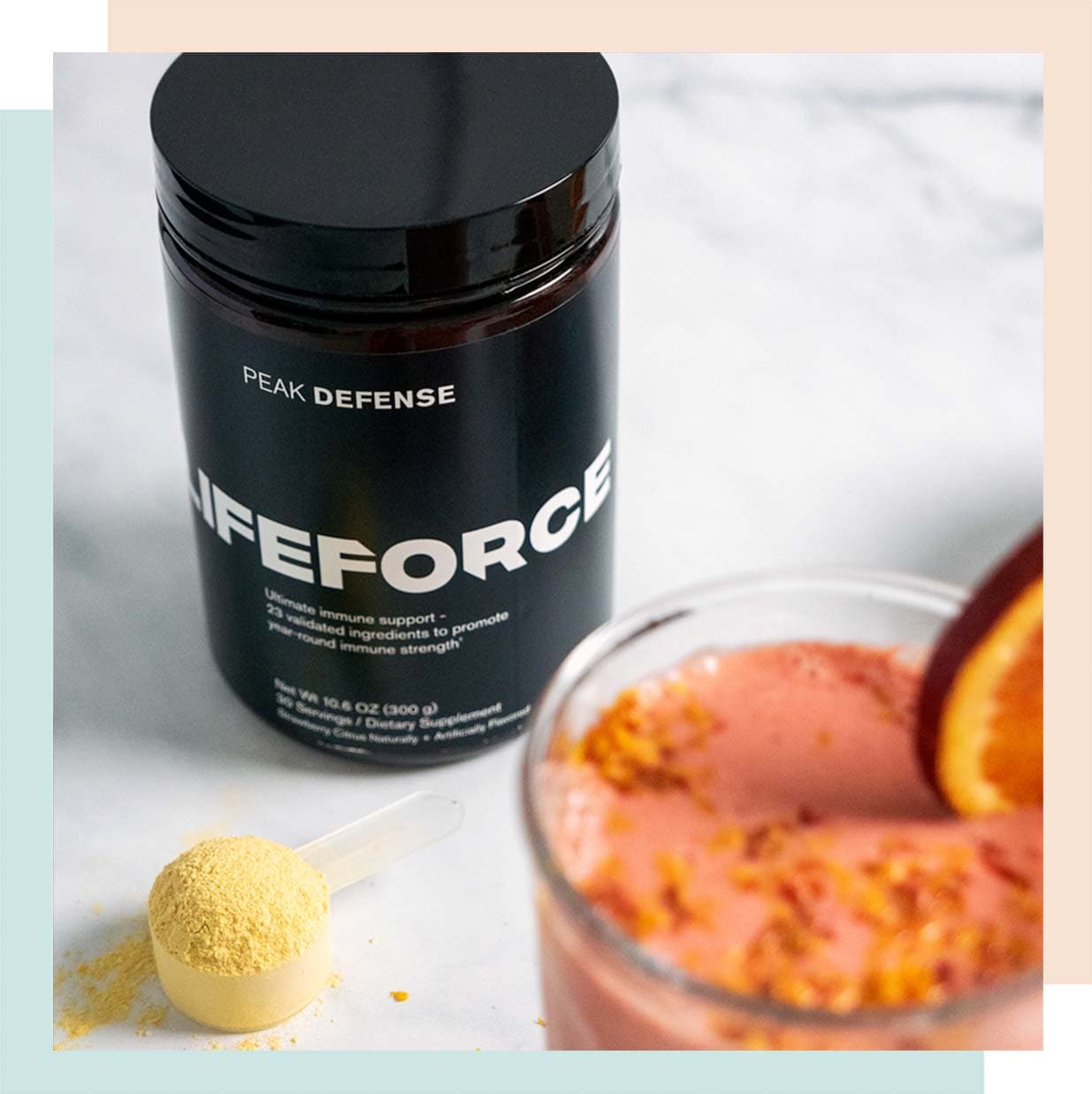 Who's Got Time to be Sick?
The last two years have permanently changed the way we think about our immune system. Forty-three percent of Americans now take some sort of immune support. But instead of grabbing a handful of vitamin C for every tickle in the throat, people have started to treat proactive immune support as a key pillar of their health and wellness. The thing is, the immune system is dynamic and needs different things at different times. What's most effective at helping you defend against stressors isn't the same thing that will help shorten the duration of illness. That's why we designed Peak Defense™ to be your ultimate immune support. One powder with 23 bioactive compounds so you can rest assured you are getting holistic support through sickness and health.
Backed by deep science

50+ human clinical trials backing key ingredients with immune support for safety & efficacy

Cutting-Edge Blend

23 bioactive natural compounds including 4 different immuno-active ingredient blends

Offense and Defense

Fortifies your innate immune system before immune stressors are present, enhances its ability to fight off foreign microorganisms that are encountered, and accelerates recovery