Peak Rise: All-Day Energy & Focus
TM
energy + focus
Get primed for your morning and maintain peak performance all day long. This premium-grade formula extends the duration of caffeine by up to three times, keeping you energized, focused, and alert without any jitters or mid-afternoon crash. Combines 14 high-dosage ingredients including 7 patented, clinically tested compounds like TeaCrine® and Dynamine™, Cognizin®, and Cereboost®.
Balanced blend of 7 patented, clinically tested compounds

Extends the effects of caffeine by up to three times, without the jitters or crash

Helps boost mood, memory, drive, and mental stamina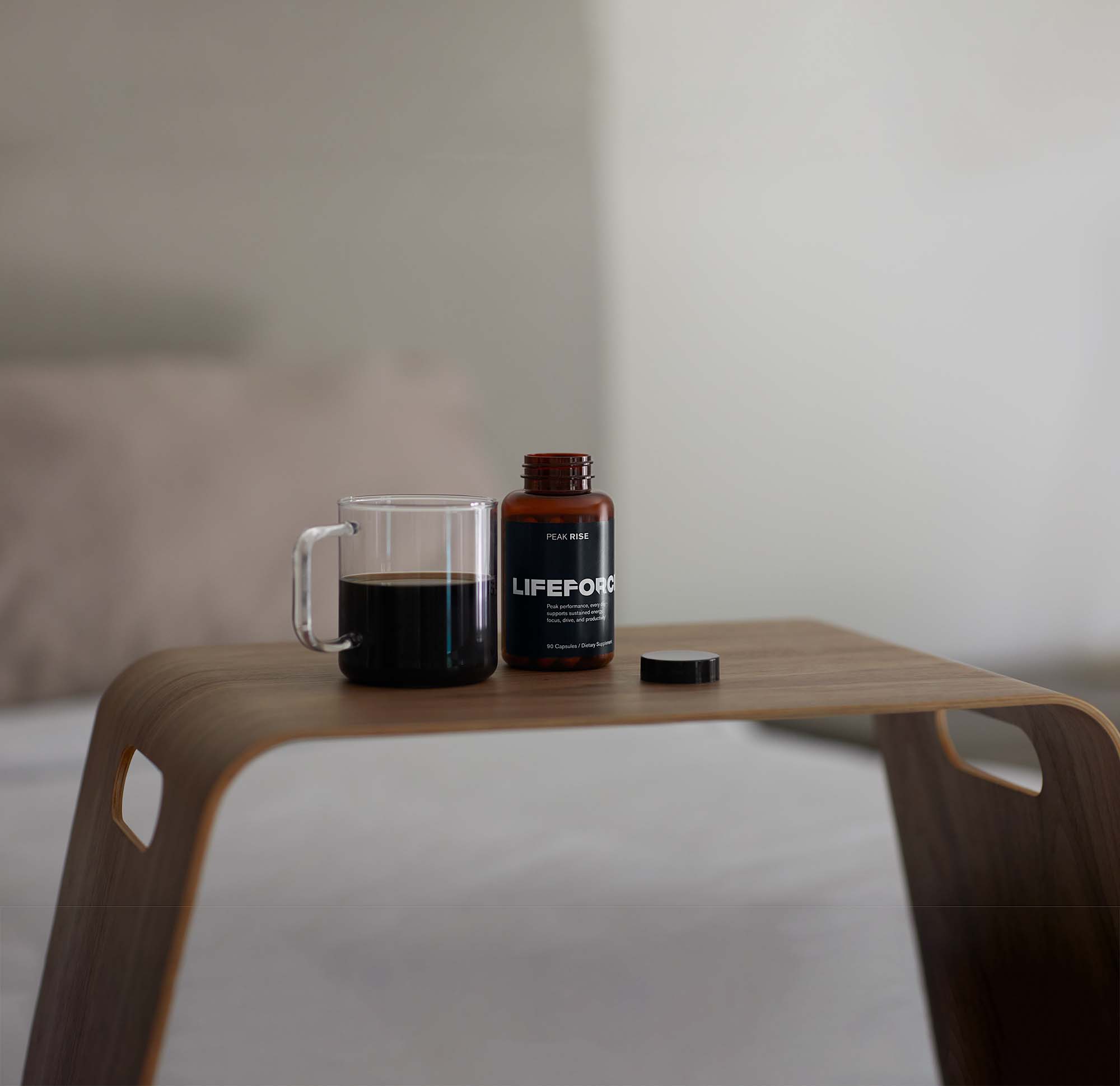 Ingredients
Vitamin B1 (as Thiamine mononitrate or HCl): 8mg 667% DV

Vitamin B2 (as Riboflavin 5 Phosphate): 5.2mg 400% DV

Vitamin B6 (as P-5-P): 20mg 1176% DV

Vitamin B12 (as Methylcobalamin): 4.8mcg 200% DV

Pantothenic Acid (as D-Calcium Pantothenate): 10mg 200% DV

Caffeine: 125mg (PurCaf natural from coffee bean)

Acetyl-L-Carnitine HCl: 750mg

EnXtra® (Alpinia galanga root extract): 300mg

Cereboost® (Panax Ginseng root extract): 100mg

Choline (as Cognizin® Citicoline monosodium salt CDP-Choline): 250mg

Sibelius® (Sage) extract: 167mg

IQ200 from HP Ingredients (Qesum-Polygonum Minus): 150mg
Instructions
Research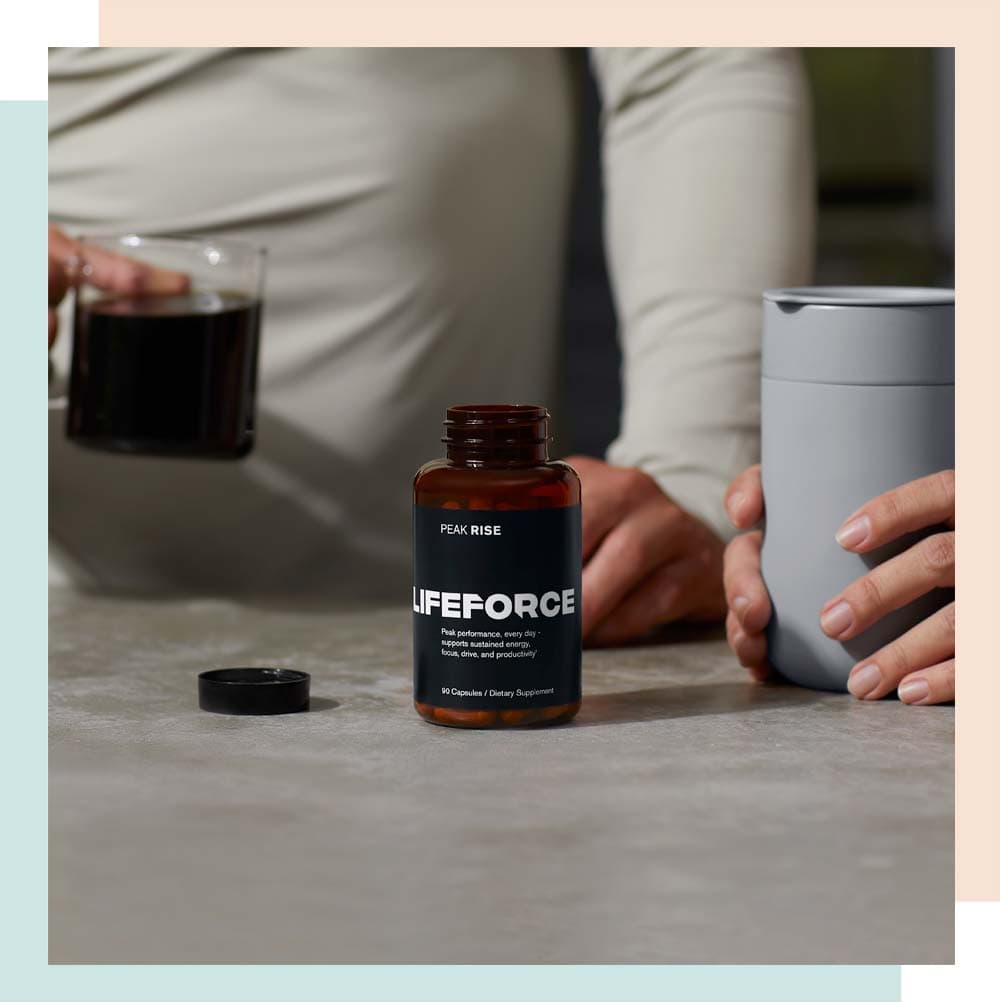 Fast Take-off, Smooth Landing
Another big day doing it all? Peak Rise™ elevates measures of cognitive performance like speed, precision, accuracy, reaction time, and even people's self perception of how productive they will be for the rest of the day. No more dragging your feet to get out the door.
Extends & Stabilizes Caffeine

Extends the effects of caffeine by up to three times, without the jitters or crash

Supports Cognition

Enhances how neurotransmitters signal to key neurons in the brain, improving primary, secondary, and working memory within 1 hour

Backed by deep research

Includes cutting-edge compounds TeaCrine®, Dynamine™, Cognizin®, and Cereboost®