Loading Lifeforce...
Thank you for being patient as your Lifeforce experience loads.
Extends & Stabilizes Caffeine

Extends the effects of caffeine by up to three times, without the jitters or crash

Supports Cognition

Enhances how neurotransmitters signal to key neurons in the brain, improving primary, secondary, and working memory within 1 hour

Backed by deep research

Includes cutting-edge compounds TeaCrine®, Dynamine™, Cognizin®, and Cereboost®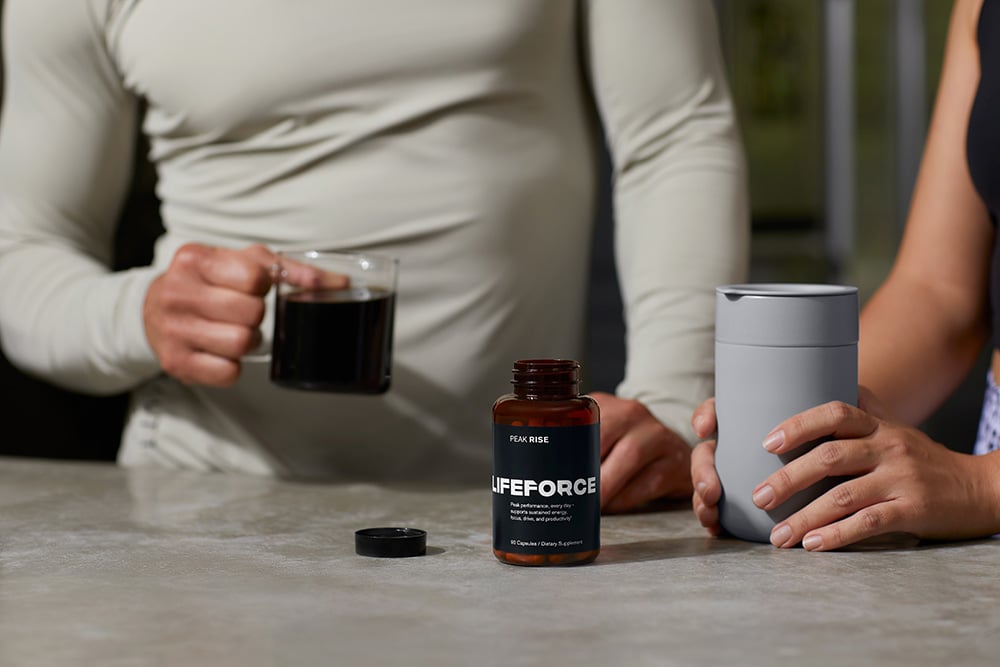 Fast take-off, smooth landing
Board meeting at 8 a.m. and you were working on the deck 'til 1. Kids begging for a beach day but you're struggling to get off the couch. Building a company, raising a family, being a good partner, boss, and friend — yep, today's another big day doing it all. Peak Rise™ elevates measures of cognitive performance like speed, precision, accuracy, reaction time, and even people's self perception of how productive they will be for the rest of the day. No more dragging your feet to get out the door.